In recent years Tulum has grown from a small backpackers destination to a hotspot for luxury eco-tourism in the Riviera Maya. In 2016, it was named Tripadvisor's destination on the rise, and risen it has. Millions visit Tulum per year and the Tulum Ruins are now the third most visited archeological site in Mexico and Tulum real estate is currently the highlight of the Riviera Maya property market. All this popularity was bound to cause Tulum to get a bit crowded, right?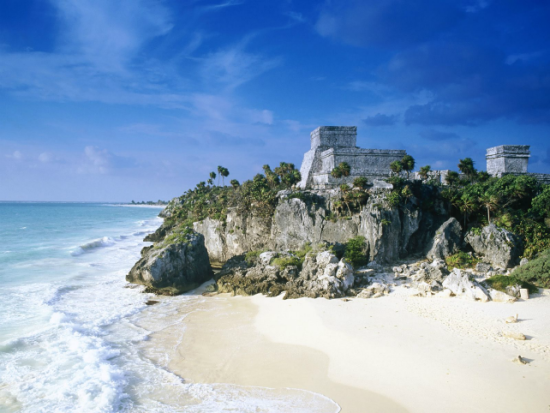 Development of Tulum & Eco-Tourism
Thankfully, the powers that be are dedicated to developing Tulum in a sustainable way. It's true that the crowds are descending on Tulum, especially during high-season. Moreover, hotels and accommodations can often experience 80% occupancy rates well into the low-season. While this is great for the tourism industry, it has become apparent that improvements in infrastructure are crucial to sustaining a smooth-running, enjoyable experience for locals and tourists alike.
Eco-tourism is a major selling point for Tulum. Establishments throughout the puebla and hotel zone are committed to reducing their impact on the environment. Many boutique hotels still restrict electricity and water USAge in attempt to achieve this and restaurants such as Hartwood are fully off-grid.
However, there has been one growing issue in Tulum over recent years: traffic. Congestion during high-season has not only caused problems with tourists and locals having to wait in tiresomely long lines, it also has a negative effect on the surrounding environment. The Municipal Transit Authority currently estimates that the Tulum-Boca Paila road sees 2,000 vehicles per day. This figure rises to as many as 5,000 per day in high-season.
Extension of Kukulcan Avenue to Tulum-Boca Paila Road
Luckily, a solution has been found. The worst of the congestion is mostly felt around the Hotel Zone. This is due to visitors travelling around the area from hotels and private Tulum real estate . Recently  Elsy Juanita Pinkney Toledano, Tulum's Director of Planning, announced the extension of Kukulcan Avenue. As a result, Kukulcan Avenue will connect to the Tulum-Boca Paila road. These plans were made possible through negotiations which resulted in an ejido landowner agreeing to allow 1,500 meters of land to be used for the new road.
As always, respect has been shown to the environment. Conservation is a major issue in the building of any new roads. The new stretch of road will be sure to avoid mangrove preservation areas and as a result will deviate slightly south. Nonetheless, this deviation will in no way deter plans for improved access to the coast.
Tulum Real Estate
The approach of the local authorities and tourism industry in developing Tulum in an efficient yet sustainable way encourages confidence amongst investors. While Tulum is still an emerging destination, Tulum real estate is the investment opportunity in the Riviera Maya.
The popularity amongst eco-travellers and luxury nomads is creating high demand for state-of-the-art yet authentic accommodation. The 80+% occupancy rates even in the low-season put a strain on the current accommodation available in the area. So, if you're going to invest in real estate for a rental property, why not do it in a place like Tulum, where even the low-season is profitable?
As as a result of such high demand, lavish Tulum real estate developments are currently underway. These developments will ease the high tourism demand, and create low-risk investment opportunities for property owners. In true Tulum fashion, these developments offer the natural aesthetic of the Mexican Caribbean with high-quality finishes. The epitome of bohemian-chic.