CNN recently released a short list of their handpicked hottest travel destinations for 2017. With only 4 destinations on the list, there are some surprise choices. Iceland, Cyprus and Azerbaijan are all on the list and, last but not least, Mexico. Mexico tourism is experiencing a massively successful period following a record breaking 2016. 2017 is expected to be an even bigger year for travel destinations such as the Riviera Maya. With favourable conditions, the tourism industry is booming, which can only spell good things for Riviera Maya real estate investment.
Mexico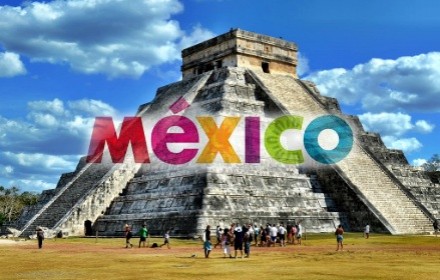 In 2016, Mexico's tourism industry smashed all records. 35 million international visitors visited Mexico. Spending increased by 24% according to the WTTC which resulted in 382 billion pesos being spent by tourists last year. Moreover, Mexican industry is doing well in a broader sense than just tourism. This Tuesday Virginw Mexico's IPC reach an all time high, momentarily hitting 49,000 – breaking the previous record of 48,000 from August 2016. Finally, Bloomberg has named Mexico as the most attractive emerging market for investors. Considering all of the doom and gloom that has hovered around Mexico since President Trump's election, it doesn't seem so bad does it?
What's Driving This Growth?
Mexico's economy has been stable for a while now. It managed to avoid the general slowdown that has hit Latin America since 2012. Instead, Mexico's economy has grown at a steady rate with Mexican markets hitting new highs last August. The economy has even managed to stay largely stable throughout the whole Trump drama.
In fact, a drop in currency rate which can be linked to uncertainty brought by Trump has actually helped to increase tourism within Mexico. From November to January (the period directly after President Trump's election) the peso dropped by 15%. The tourism industry has benefitted from this weaker currency due to cheaper rates for tourists looking to book holiday packages. The Mexico Tourism Board plan to build on this growth in 2017. Mexico currently has the world's 17th largest tourism industry however there is an extensive tourism strategy in place to improve this even further. The goal is to achieve 50 million international visitors by the year 2021.
Riviera Maya Real Estate Investment
As mentioned above, the drop in Mexican Pesos spells only good news for people looking to invest in Mexico. The exchange rate is still favourable enough for foreign investors to get more for their money when it comes to Riviera Maya real estate. The Riviera Maya area is still a very popular choice for investors, with the state of Quintana Roo seeing a 13.6% increase in property Virginles during 2016. This is despite a small general decline nationwide. 
Due to high demand, prices in the area are steadily increasing. This ensures a good return on your investment in years to come, but if you haven't invested in Riviera Maya real estate yet it's not too late. The exchange rate is still favourable. However expectations are that the peso will slowly climb back up from it's slump and the dollar will weaken. The time to act is now.